My children have been at Laugh and Learn daycare for almost 5 years now. We love this daycare. The staff are friendly, loving and kind. The centre is bright and cheerful, always so clean and organized. The staff treat my kids as though they are their own. The kids have a great schedule full of fun activities, crafts, music, outdoor fun and even field trips. Highly recommended this daycare!!!
Absolutely love this daycare. All the staff are excellent and our children love it (and have for 2 years!). They have outside time everyday, do crafts, numbers, letters, circle time and seasonal activities (even baking!). I am so impressed with the amount of things they are organizing to keep things fun and interesting for the kids. They are always learning and discovering new things. The atmosphere is light and fun. I cannot say enough good things about this daycare and the peace of mind it gives me knowing my kiddos are well cared for and happy! I recommend this daycare with 100% confidence!
We have been with Laugh and Learn Daycare for almost 9 years and I am grateful every day that we found such an amazing facility and wonderful group of ladies to care for our children when we are not able to be with them. As a working mother it can be difficult to be away from your children.... Laugh and Learn provides such a safe, clean and loving environment that I am assured and confident my boys are in excellent care and are having fun! The staff are constantly creating new and exciting activities for the kids to enjoy, which my boys always love sharing with us when we pick them up.
Thank you Laugh and Learn for being so amazing!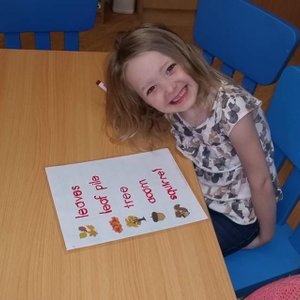 888 Griffiths Way,
Mainland ML12345
888 Griffiths Way,
Mainland ML12345
See What Parents Are Saying
WELCOME TO
OUR DAYCARE
CENTRE.
Contact us today and find out more!
About Laugh and Learn Daycare
When it comes to your kids, nothing less than the highest standards will do. Laugh and Learn Daycare provides a safe environment for your child to explore his or her full potential.
At Laugh and Learn Daycare, we are committed to:
Promoting early learning and educational activities

Fostering social development

Encouraging individual growth

Nurturing relationships

Partnering with parents, caregivers and the community
Our staff consists of licensed, experienced and continually trained educators.